SPUD
Dublin Castle - Castle Gardens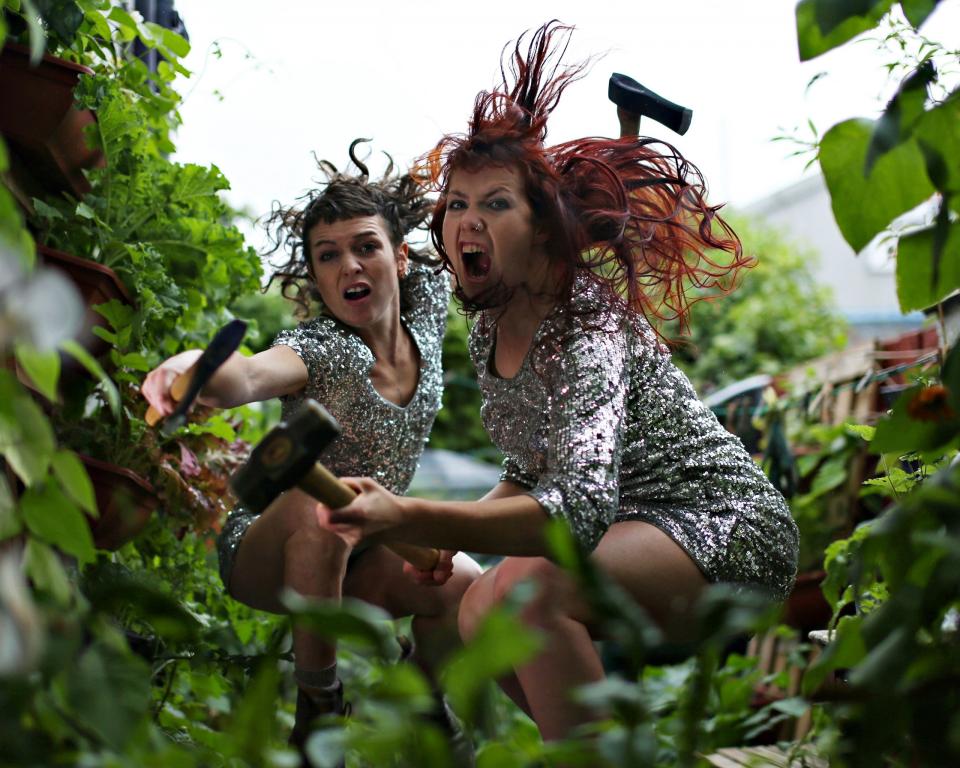 Deadly, dirty and dangerous.

This is a circus celebration of the fierce and wild.

A D.I.Y. spectacle of absurd acrobatics, contorted comedy and homegrown vegetables.

SPUD is a two-woman punk circus from Belfast, performed by award-winning performers Angelique Reckless Ross and Mish Mash Thoburn, and directed by Ken Fanning.

Supported by The MAC Belfast, the Office of Public Works (OPW) and Dublin Castle.